Kishore Kumar's son Amit Kumar is our guest in this week's #BigInterview. Amit Kumar's latest creation 'Yeh Kaisi Saaja Hai' is going to release soon. As you are reading this, he is in Kolkata. He was in Bangalore last evening. He flies from Kolkata to Indore. Amit Kumar is busy doing shows and mesmerizing people.
Must Watch Interview: Where Was Amit Kumar When Kishore Kumar Had Cardiac Arrest? Where is Leena Chandavarkar and what is she doing today? What did Kishore Kumar not like about his son Amit Kumar? Anecdotes about Lata Mangeshkar, Bappi Lahiri and even Asha Bhosle! Plus, more in this shaky and honest video interview below! watch.

Here are the excerpts of the interview:


We last met in 2016. You still look the same. You have just returned from Pyarelal Nights in America where Zeenat Aman, Padmini Kolhapure and Rati Agnihotri were also present. Correct?
Oh yes. I got 7 songs on that tour and I had a whale of a time. The response was unprecedented. We've sung a lot of songs from the 70's and 80's and everyone still loves those numbers, right?
Last time you told me that your father (Kishore Kumar) told you that when you stop having fun in this line you should leave. Have you decided to move away?
long ago.
What if a great offer comes along?


Aayega bhi nahi, aana bhi nahi chahiye (I will not get the offer and I should not). I am very busy with my YouTube channel. I like to do my own compositions. Why do you want me to go back to that forest? This is a place where we all go up and then go down. There's nothing wrong with that though. But yes, my father was the exception. His career did not progress downwards in his later days. I remember Laxmikant Pyarelal spoke to him about this.
Do you listen to today's songs?


Are you asking about popular Hindi music? No I don't. That doesn't mean I'm a mean person. It simply stems from the fact that I am no longer in the rat race. I don't even listen to my father's songs or songs of Rafi sahab, Lata ji and Asha ji. It's just that I am quite busy with my own creations, which I am creating on a regular basis. You must read the comments I am getting under my songs. It's great to read what people write. I am in a happy place.
Look, I'll say it right. I am no monster who has closed the doors of a great offer. What I mean roughly is that I am not going out with a begging bowl.
Let's talk about Lata ji. When did you last meet him?


We were not in touch. I think I last met him about 8/9 years ago. We sang a duet for YouTube about 15 years ago. It proved to be a super hit. Not only Lata ji, but Asha ji has also sung in my compositions.
I was not very close to Lata ji. It was a relationship of great honour. She was not one of the greats but one of the greatest.
But his first meeting with my father was very interesting. He first saw her in a local train and saw a thin man swinging around with a muffler. Then she saw that he was in the same tonga that she had entered. He wondered who this man was and whether he was following him. She moved to Bombay Talkies. He told Khemchand Prakash that the thin man had entered the studio. He said to him, 'Hey, this is Kishore, the younger brother of Ashok (Kumar). He is very good singer. I have planned a duet with both of you'. In such a situation came the song 'Kaun Aaya' from Dev Anand's film 'Ziddi'.
As far as their relationship with each other is concerned, it has always been very good. Lata ji was reserved but she was very funny with friends. He shared many jokes with my father. I can't talk about those jokes, but their rapport was so good that they could even understand what a music director was going to tell them next.
And, let me tell you, she would often give me tips and inspire me a lot.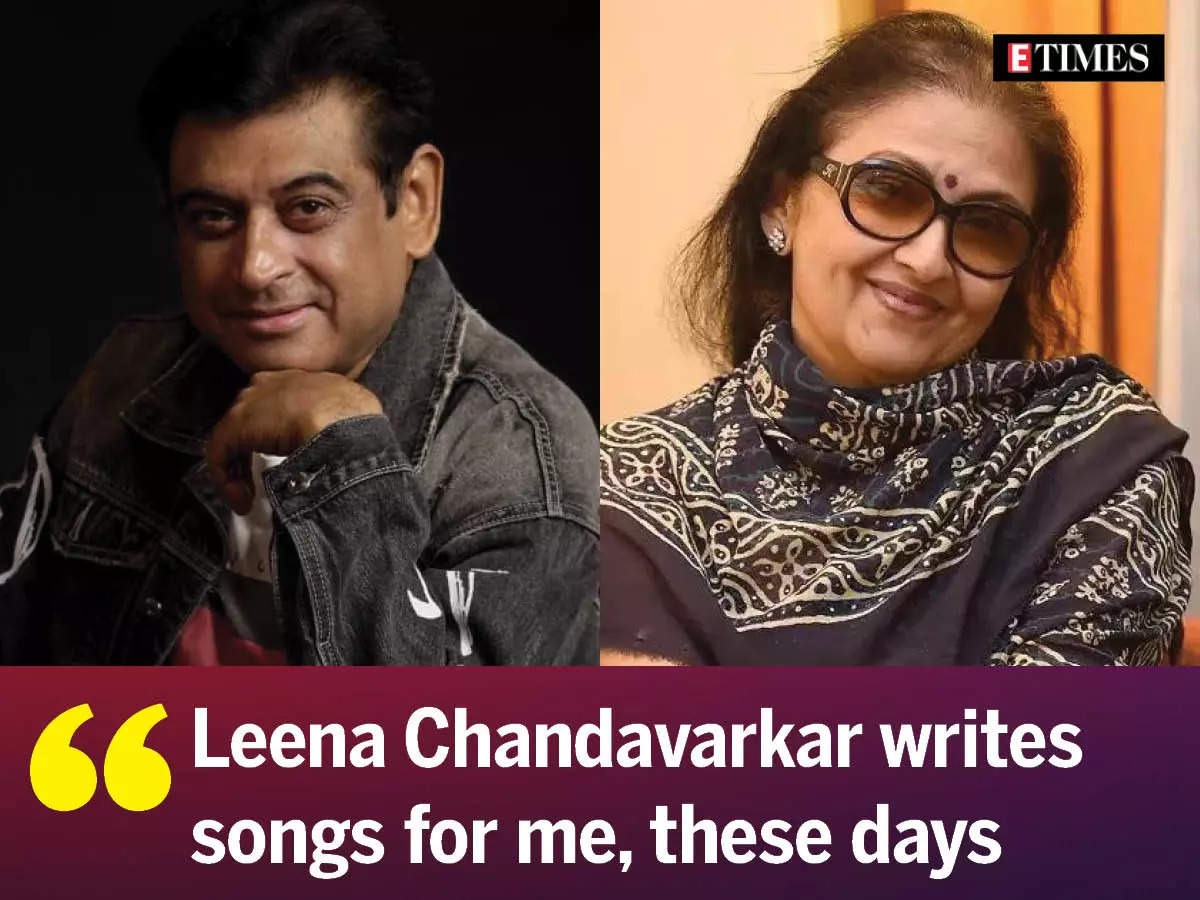 Which song of Lata ji do you like best?


This is a very difficult question, but I would choose 'Khoobsurat Hasina' from 'Mr. X in Bombay'. Actually, I went to record it. Papa told me that Lataji gets angry very quickly. Now, he told me this because he wanted me to be very quiet in the recording studio. So, I was sitting very closed and reserved. She came to me and asked 'Why are you sitting like this?' (laughs).
Where were you when Kishore Kumar passed away (13 October 1987)?


I was on tour with Govinda and Neelam in Toronto. Khulbhushan Kharbanda and Asrani were also with us. It was our last show on that tour, when, ironically, that day Asrani asked me to pay tribute to his father. It was indeed the evening, the day before his death (October 12, 1987).
The next day, as we were getting ready to leave, my cousin (Deb Mukherjee) called and after that, he could not say anything. I suddenly started getting a few more calls from Bombay and they were all asking, 'Amit, when are you coming back to Bombay?'. I thought something was wrong, but after a few minutes I got a call from Shakti Samanta who told me about the unfortunate news. Dad had had a heart attack twice before.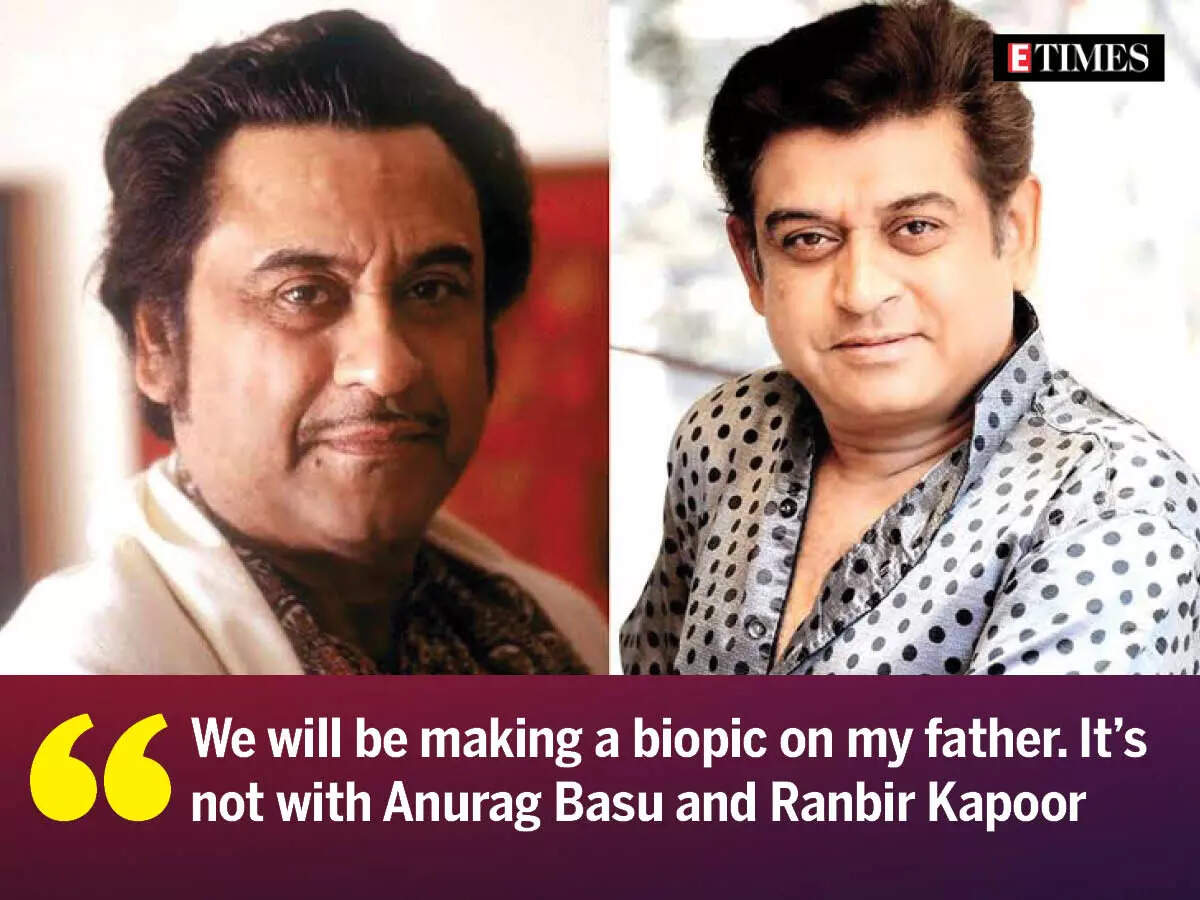 Please continue…


Shaktida said, 'Amit, Kishore is no more, he is gone'. It was only after Shaktida called Govinda, Asrani and all the people on tour started coming to my room.
So did they know it by then?


Yes, they knew it. But they didn't know how to tell me.
My dad asked me to buy a lot of English movies from Toronto. Those were the days of video cassettes. I went and bought it all. I still have those cassettes. My father was a film buff.
Your father and you had a very good relationship. But it is said that sometimes his mood also changed. Was he angry with you?


He was angry with me when I started smoking and he grabbed me. Then I started drinking and he used to get upset. He wanted me to be number 1, he had his own reasons. He said that smoking and drinking would make my voice sound worse. He loved me immensely.
Have you obeyed?


No, i did not do it. I used to tell him, 'Dad, not everyone can be as good as you'. When the clock struck 7 in the evening, he would say, 'Go, go and drink'. He hated smoking and drinking. Even when Panchamada (RD Burman) used to smoke, he would walk away from the room.
So he'll taunt you about your drinks and cigarettes?


Yes. And he had every right to do so. But he never raised his hand on me.
Would you agree that when you and your dad sing in the same song, you sound alike?


Now I am his part, toh woh to hona hi tha (I am his son, what was meant to be). I would give credit to RD Burman and Laxmikant Pyarelal for inspiring me not to copy them and develop my own style.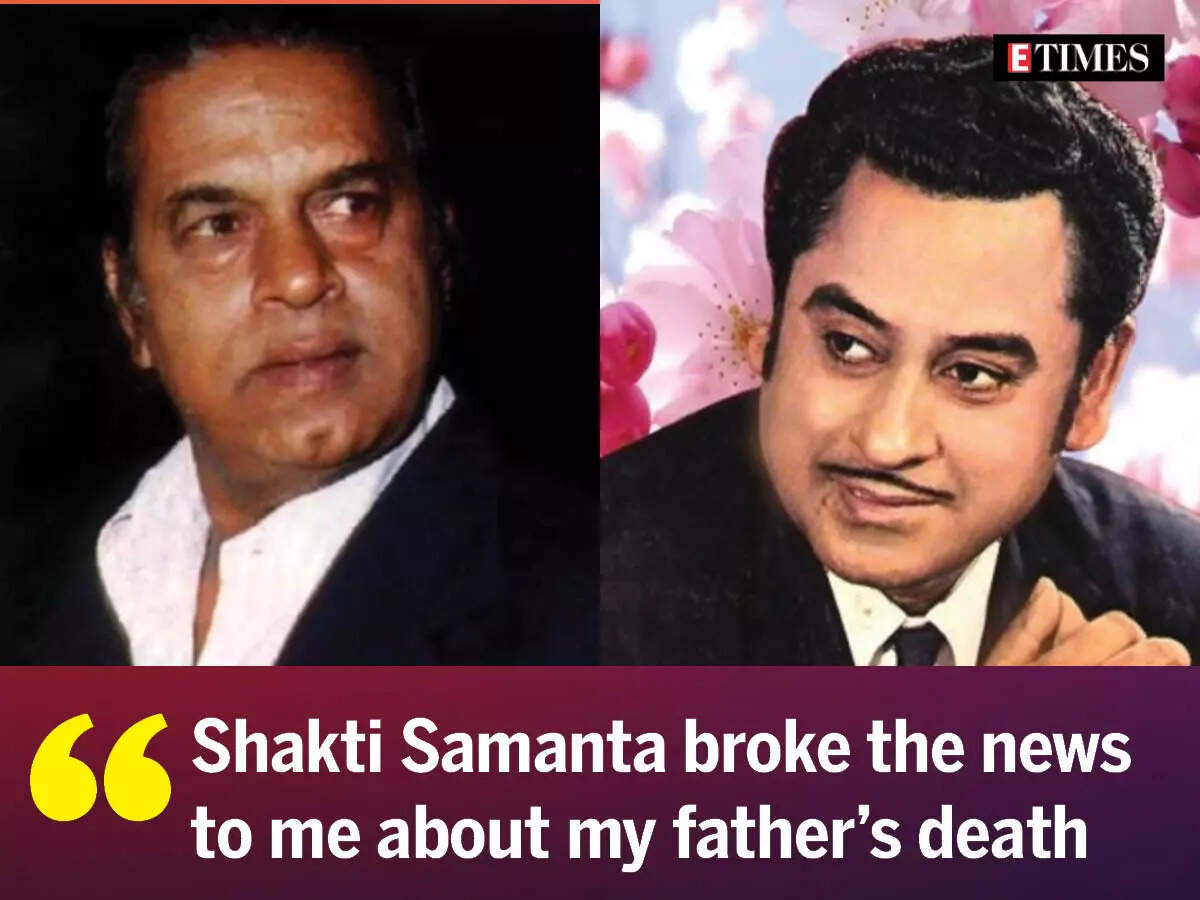 Tell me an example when your father was present in your recording…


I will never forget my first song when he was sitting there with Raj Kapoor. They were both bucking (they were shouting). I was singing 'Yeh Ladki Zara Si' for 'Love Story' with Asha ji. Papa's attention was on both sides – whatever I was singing and whatever Raj ji was telling him. He suddenly said to RD Burman 'Yeh toh koi shop mein baniya ki gaana hai, ahibi ga raha hai (He is singing like a shopkeeper, he is singing strangely)'. I told him 'then you guys go, don't you'. And they said, 'Come on, let's go'. And they both walked in love (smiling).
Did Rajesh Khanna visit your house where Kishore Kumar and his singing sessions would take place?


There was a great bonding between Rajesh Khanna and my father. Papa's first song for Rajesh Khanna was 'Roop Tera Mastana'. I remember RD Burman pitching for my dad's voice in 'Aradhana'. SD Burman was still staggering over it.
The film clicked massively and it marked the return of my father as a full-fledged playback singer. But he never liked the word 'playback'. I don't know why
It was said that Kishore Kumar and Mohammed Rafi were rivals…


That rivalry was healthy. They had great respect for each other.
I heard that Mohammed Rafi started singing very little because your father started flooding the music scene. And then, Nasir Hussain went to Mohammad Rafi and persuaded him to sing 'Kya Hua Tera Vaada' in 'Hum Kisse Kum Nahi' and said that the song would fetch him a National Award. And it did! And, after that, Mohammed Rafi made a big comeback…
Yes, but I really don't know much about it. But yes, Rafi sahab made a massive comeback after that after a gap of 7 years. it happens.
Who were you closest to in terms of actors?


Kumar Gaurav. We batted together for 5 years.
Kumar Gaurav is not on the acting scene today after doing a superhit film like 'Naam'. What do you think went wrong in his career? How did the films dry on them?


I don't think anyone can answer this.
Apart from Lataji, we lost another stalwart of the music industry, recently – Bappi Lahiri…


Bappida gave me many songs. Most of them were big hits – 'Sailaab', 'Afsana Pyar Ka', 'Ilzaam'. He made his place in the rat race with RD Burman, Laxmikant Pyarelal and Kalyanji Anandji. He played like a king and he succeeded. Hila dila tha unho (He shook everyone). He had also won the South Industry.
My father loved and guided him. Bappi Lahiri's mother was very close to my father's sister. Dad had a special soft corner for Bappida. Bappi always credited my father for his brilliant performance.
I heard that when Bappi Lahiri reached the spot, Kalyanji Anandji, Laxmikant Pyarelal and RD Burman started feeling insecure…


Of course, they were.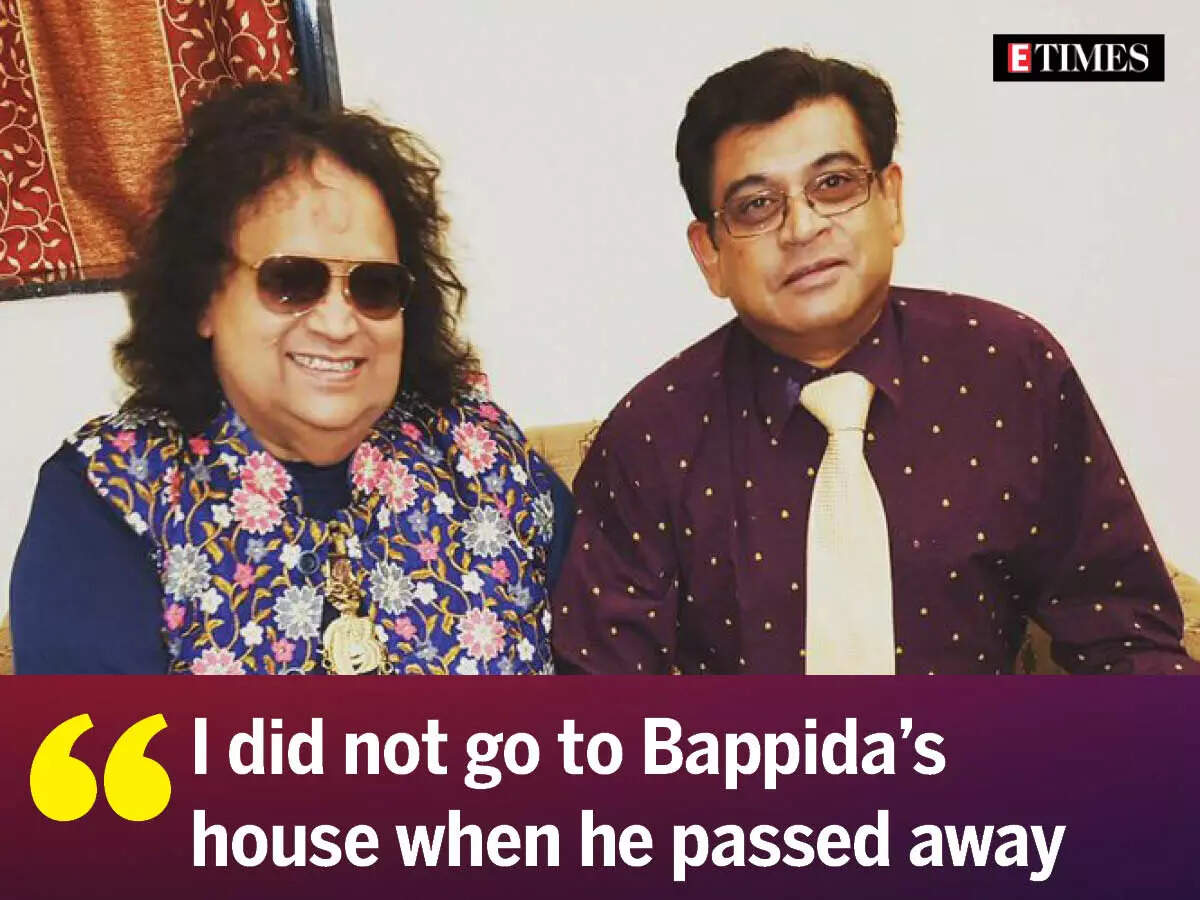 Did you know that Bappida was unwell?


I came to know that he had contracted COVID, but that was long before he passed away. I did not go to his house when he died. I like to remember people in a special way. I like to have memories in my heart, a little different.
Madhubala's sister Madhur Bhushan is preparing to make a biopic on Madhubala. Should a biopic be made on Madhubala?


Why not? Biopic toh sab ka bana hai aaj koi (It is quite common to be a biopic these days). We are also doing a biopic on our father.
Had a discussion with Anurag Basu and Ranbir Kapoor a few years back?


No, now we will prepare it ourselves. We have started writing it.
Last time you told me that you never questioned your father about his 4 marriages (Ruma Ghosh, Madhubala, Yogita Bali, Leena Chandavarkar). Six years later, I'm still wondering how you never asked him: 'Why then, Dad? Why again?'


I never asked him. This was his personal life. He always wanted a family. He was a family man. It was just that he was misunderstood.
The day my parents got divorced, they buried their Morris Minor car in this bungalow. He bought it with my mother after his first film as a hero, Andolan. That was Kishore Kumar!
What is Leena Chandavarkar doing these days? Doesn't she go out?


No, she doesn't go out. She writes songs for me. And, she writes beautifully. She is a wonderful writer.
No urge to take action again?


No, he has no urge to act again. Now, let me sing one of the songs written for me by Leena ji a few days back: Tinka hoon main aur ye jahan hai sagar, dubaya gaya bhi duba nahi hoon.
So it is clear from this interview. The straw, that is you, is not going to sink. It didn't happen…


(laughs).
,