Most people think that comedy is not your cup of tea for female actresses. we mainly saw male comedian, But there are actually many female comedians who can make you laugh. That's why I have listed some Bollywood comedy actresses who I think have a good comic timing below.
Best Comedy Actress in Bollywood
tun tun
Tun Tun was the first great female comedian of Hindi cinema. With a mischievous smile and hundreds of different facial expressions, he made the audience laugh with his perfect comic timing. During his long acting career, he co-starred with notable comedians like Bhagwan Dada, Aga, Johnny Walker and others and made a similar name for himself in every aspect with genuine comedy.
Sridevi
Undisputed comedy queen Sridevi was an incredibly versatile actress who excelled not only in serious tragic roles but also in comedy scenes. She played the dual roles of Anju and Manju in Chaalbaaz, portraying both a shy girl and a fearful street tigress with hilarious vigor. His famous Chaplin impersonation in Mr India also made me laugh out loud. And in many more movies, Sridevi has again shown that she is the best at comedy with her many hilarious expressions.
His top movies were Chaalbaaz, Mr India, Sadma, Waqt Ki Awaaz, English Vinglish etc.
Juhi Chawla
Juhi Chawla became a leading actress in Bollywood after winning the Miss India beauty pageant. She is not only a beautiful actress, a good dancer, but above all she has the ability to make people laugh with her best acting with her comedy. He enjoyed consistent comic timing with a sweet smile. There are many such films of his which made us laugh a lot.
some of them are; Eena Meena Deeka, Yes Boss, Hum Hai Rahi Pyaar Ke, Duplicate, Amdani Athani Kharcha Rupaiya and many more.
Upasana Singh
Upasana Singh is a famous actress known for her comedic roles. He gained popularity after starring as a deaf-mute character in the film Judaai (1997). After that she played the character of Kali Pari (Dark Fairy) in the TV show Son Pari which made her even more famous. He also acted in many films like Darr, Loafer, Hungama, Aitraaz, Old is Gold, Golmaal Returns, My Friend Ganesh.
Kangana Ranaut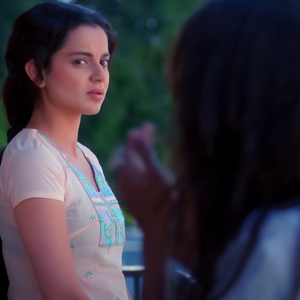 The comedy timing of multiple award winner Kangana Ranaut has been seen in films like Tanu Weds Manu, Queen and Tanu Weds Manu Returns. Her captivating performance in Queen filled the entire nation with laughter. She is not only good at comedic roles but also proves herself as a top notch actress in various genres.
Guddi Maruti
Guddi Maruthi is known for her comedic roles in Bollywood movies and TV shows. Popular movies he has acted in; Life is from you, Aag and Shola, Shola and Shabnam, Sheesha, Bulbul in prison, etc.
Manorama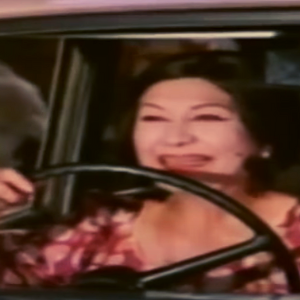 Manorama, a Tamil actress who appeared in over 1000 films during a very long career. She is known for her work in films like Sita Aur Geeta and Ek Phool Do Mali.
So this is the list of comedy actresses in Bollywood. Do you know any other name? Share your thoughts in the comment section below.