He may be the son of a popular personality like Shekhar Suman, but studies have been a journey of Suman which he can call his own in the industry. Despite being rejected and trolled, the actor has not only stood up but picked up his broken pieces and learned from his past mistakes.
Today, as the actor is slowly and slowly proving his worth as an actor through his performances, ETimes sat down with him for a tete-a-tete. Adhyayan talks about idolizing his father, getting a new lease of life with Prakash Jha's 'Ashram 3', his journey so far and more. Part…
Growing up with a father in the entertainment industry, was it obvious for you to be inclined towards acting or did you have other aspirations?
I think it's something that your heart longs for and belongs to your calling. You know that's what you want to do. I was always very shy growing up. Seeing my father as such a humble personality, entertainer, TV star, legend like him, I saw a lot through his eyes. Of course, you are impressed and inspired. He has done a lot for himself over the years. I think it just rubbed off on me. I'm not just an actor; I am a director, singer and producer. In most of my music videos, I write, direct and sing. I do a lot and don't limit myself to acting. Of course acting is my first love.

Your performance in 'Ashram 3' has been appreciated from all sides. How was your experience working with Prakash Jha?
'Ashram 3' is one show that changed my life. It brought me back as a working actor again. I felt appreciated at the lowest stage of my life. It gave me a new lease of life. I don't want to lie, I am eternally grateful to Prakash Jha sir and I have told him that he opened the doors of his ashram for me when no one was opening any doors for me.
You have done a limited but good job in your career so far. What was the best compliment you got for your work and from whom?
When the ashram came out, many people from the industry called to praise me. One of the letters written to Prakash Jha Sahab was that of Chandraprakash Dwivedi. He praised everyone in the letter. In that he wrote an entire paragraph for me. He was very special. This is something I couldn't believe. To be honest, it had been a long time since I had received any kind of appreciation. Just hearing those words made me cry. It made me think that I am not a bad actor, I am fine. People took note of that fact and it meant the world to me, honestly.
How do you see your journey in the industry so far? If you had the chance, what would you like to change?
The journey has been wonderful. There are so many perspectives to look at my life. I also received a lot of love and criticism. There was a learning process I had to go through because I came from such a protected background. There's a lot out there that I wouldn't have known if I hadn't gone through what I went through. Looking back, I realize I could have been in a better place. I don't know if I worked hard enough. I didn't get the big opportunities I expected after 'Raaz 2', 'Celebration: The Music Within' and 'Heartless' for whatever reason.
Last week someone sent me a photo for a show saying, 'Cast him, he's really cool'. But the producer replied saying, 'Yes I know he is good but it hurts to work with him. I have now heard these rumors from about eight people that I am finding it painful to work. I immediately called him and told him that if he doesn't want to work with me, that's fine. But they should never say that it hurts to work with me. I am the easiest person to work with, who has no baggage. I don't know why this is being said about me. He is a lovely person. He listened to me and asked to meet me so that we could sort things out.
People say it is easy because you are a product of nepotism. But now everyone knows my struggle despite being a star kid. It's never been easy for me. I am slowly building my niche and have done some good projects. I may not have the biggest fan club in the world, but there are some who like and support me. I feel like things are slowly opening up for me so I'm just going to keep my fingers crossed.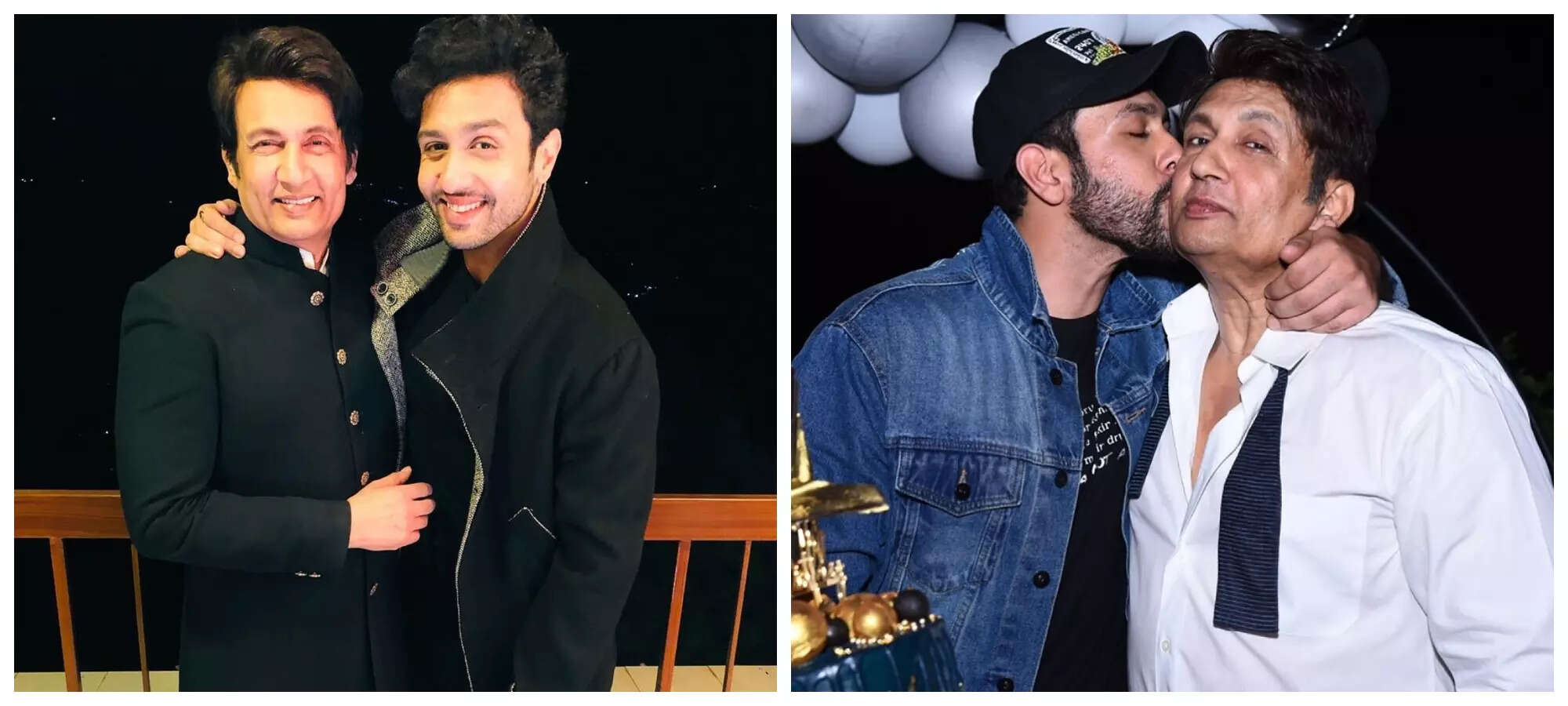 Were you a movie buff growing up? Whom did you worship?
I have always been fond of movies. Growing up, I idolized my father. He was number one for me. I used to watch a lot of Hindi movies. I used to love Shahrukh Khan as a child and I still listen to his interviews. I love her There are many other people besides him whom I look up to. I also like Al Pacino, Will Smith and Tom Cruise. I love them for different reasons.
Besides 'Hanky ​​Panky', what does the second half of 2022 have in store for you?
I have a film with Naseeruddin Shah sir. It was announced last year, but could not be started due to the pandemic. It will start now. Right now I am in talks with a big production house for two projects. Some of my songs are also being released.
,